lindsay lohan did not win the $340 million powerball...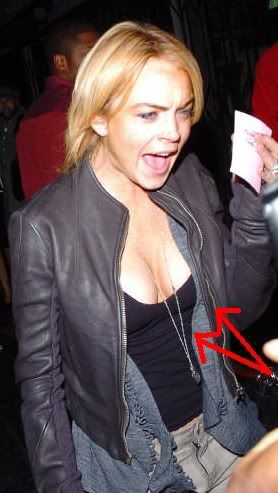 And she looks kinda pissed about it.
But she is slowly winning back my heart in other ways.
Two ways, to be exact.
Related:
Why in the sam hell are people
betting the "Lost" numbers
in the Powerball?? Do they
not watch
the show?? These are probably the same type of people who insist on saying
Candyman
in the mirror five times while I'm in the room!! I'll have none of it!! He is one scary dude! No means no!