backstreet boys tour seems really really exciting...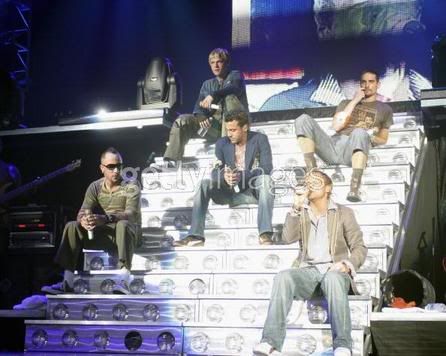 If I was expected to pay $40 a ticket to a concert and showed up to find the entire band--known for dancing more than singing--lazin' around on the steps during songs, I'd have to ask for that $40 back. Either that or demand they bring in some beds for all the fans. It's only fair, Boys.
Though props do go out to Kevin Richardson (the top right hand guy who's making sure he still has a mustache)for wearing capri pants and
Gladiator
sandals. But not really. I'm 95% sure that's a fashion don't.