now i kinda want to be on snoop dogg's little league football team...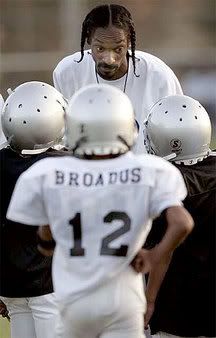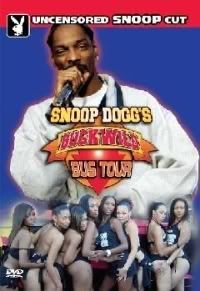 "Well, you see kids. If you kizzle on the playing fizzle, the girls will show you their tizzle and pizzles on the bus ride home. Understizzle?"
You have to admit. Between the
ugly dog story
and
today's story
of the Snoopopoly of Rowland Height's best football players,
LA Times
is
killing
this week. Just read this blurb and tell me it doesn't make you want to look for the nearest
Zoltar wish machine
:
Walking with Xavier toward the parking lot, parents and coaches describe rapper Snoop Dogg as a modern-day Pied Piper luring football players with his song "Drop It Like It's Hot" blasting from a school bus pimped out with enough bass, TV screens and gadgetry to persuade any kid to sell out the old for the new.
So...what's the problem? This sounds like the coolest thing imaginable. My little league football bus smelled like ass and we had to triple up on seats. People need to stop complaining and recognize when they have a good thing going. This actually makes me want to start having babies--like right now--before Snoop decides to quit coaching.