things learned from rosie o'donnell's blog: she knows bears are dangerous...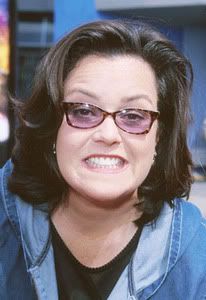 Everyone should go see
Grizzly Man
. It's about a guy that studied bears for years in the wilderness of Alaska before dying of a bear attack in 2003.
Sad sad story. Especially when you learn that Rosie O'Donnell pretty much warned him beforehand
with her soothsayer ways
:
today i am going to see
the timothy treadwell documentary grizzly man
tim was on my show in 1999
one of those bears will eat u for lunch
i told the blonde wild eyed man
he just laughed
Ouch.