an open letter to netflix regarding why they suck complete ass...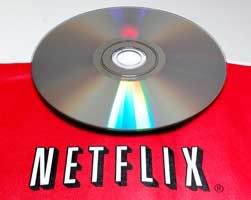 Dear Mr. Netflix,
If you don't send me the season one discs of
Entourage
soon, I might just bludgeon your entire family with a garden rake. I don't own one, but I will go to the Home Depot and buy one exclusively for the purpose of ending our online-rental relationship (and Mrs. Netflix and Netflix Jr.'s lives) to prove a point. I'm so serious about this it hurts. I haven't had those DVD's at the top of my queue for a month and a half for my health. They are there and they've been there since the "Very Long Wait" days. I don't even care what order you send them in. Friggin' surprise me. I've already seen most of the episodes. I just don't want to buy the crap for $40. You suck for making me this angry. I friggin' defended you when Blockbuster started offering handjobs and sno cones for people to switch over. And this is how you treat me? Oh, btw, I made a mix CD with a bunch of hate songs (like a 12-year-old girl) and sent it back to you in the place of
Kung Fu Hustle
this week. Enjoy it. If you don't rectify the situation, there will be more. I've got the Internet and Amoeba Records at my disposal for finding some truly shitty emo music that will make you light yourself on fire with hate if you don't.
I'm so not kidding,
Me
p.s.
Stop recommending JLo movies. You know that I hate her. It's beyond funny now.
Tags:

Netflix