truthfully, everyday should be "eva longoria in a bikini day!"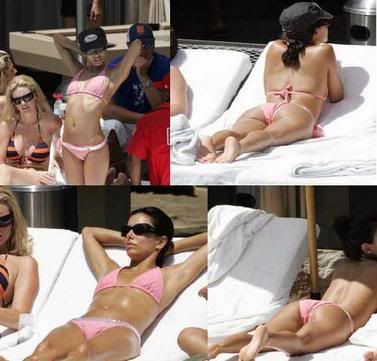 It's too bad there's not an Emmy category for Best Tanning At the Roosevelt Hotel Pool By An TV Actress in a Comedy Series. Not that I'd think she'd win. I just think there should be more awards given out for stupid things. Isn't that what Hollywood is all about??
BTW, if the question is ever, "Hey man, do you want these hot pictures of Eva Longoria in a bikini," the answer is always YES or YES PLEASE. Hell, if you have pics of Bea Arthur in a bikini, I'll look at 'em. I'd have to have a drink first. But I'd look at 'em.