these are the prestons i know, i know...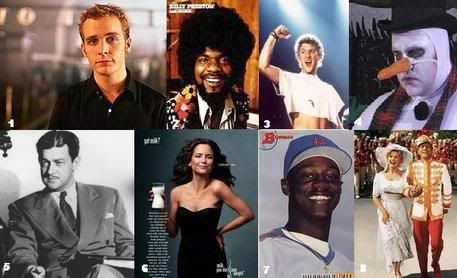 Preston Federline
: Future Frappucino Cup Holder.
Were the proud parents to be influenced by any of these other famous Prestons?
1) Preston Myers
2) Billy Preston
3) Bill S. Preston, Esquire
4) Preston Lacy
5) Preston Sturges
6) Kelly Preston
7) Preston Wilson
8) Robert Preston
We can go ahead and cross Preston Sturges's name out right now. If Britney and KFed were to go the "naming our child based on our favorite literature route", I'd see them going more recent. More popular, maybe. Something like Da Vinci Code Federline. Or He's Just Not That Into You Federline.