ben affleck is the parking-ticket-getting-out-of master...
Pop quiz hotshot: you're Ben Affleck. You have starred in a plethora of successful and not-so-much successful Hollywood films. You've gone to the Starbucks on Robertson to pick up an iced coffee for yourself and nothing for your about-to-burst-pregnant wife. As you're walking out to your expensive car already dressed up for Halloween as Executive Banker Guy With Goatee, you notice you're being ticketed by the parking meter maid (or, maybe, someone dressed up as a parking meter maid?). What do you do? WHAT DO YOU DO??? Maybe something like this???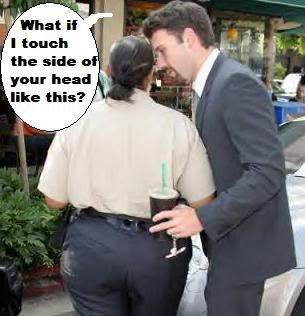 Or this?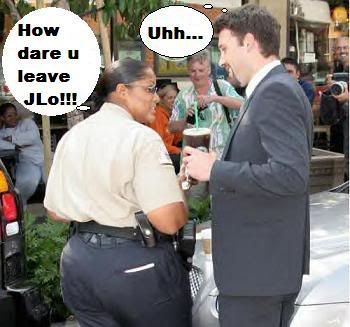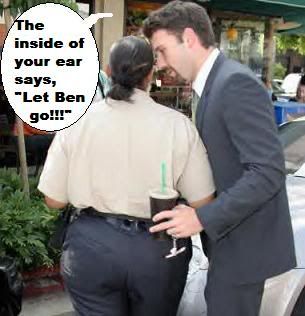 Or maybe even this??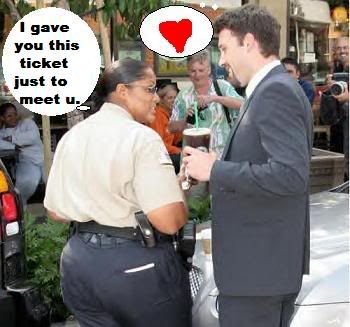 This has been Ben Affleck: Parking-Ticket-Getting-Out-Of-Master.