Help me cranekick the hell out of competing blogs...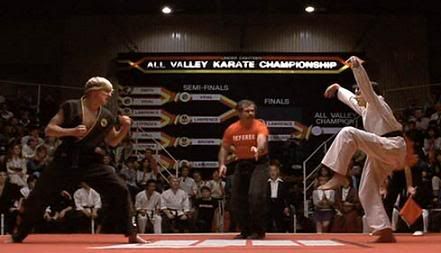 Yes. It's
the finals
of the
2005 Urbs
. Through the miraculous use of the internet (okay, I hit up the local nursing homes...they like "pinchable cheeks"...sue me!!), I am up for three MAJOR AWARDS!!!
1. World's Hottest Urban Blogger
2. World's Most Inane Urban Blog Post
3. World's Best Urban Blog
I've got some pretty stiff competition in every category, but I think I can pull out a W or two. Number one, yes, I could feasibly send Gridskipper a picture of myself for the Hottest Urban Blogger category. Anyone who's met me in person knows I'm not a friggin' troll or anything. Or, at least, not an ugly troll. BUT...wouldn't it be so so much awesome-er if I won with a pic of a blowup sex doll (my ex-cubiclemate Franschesca) representing me. Come on.
Really
. Number two, everyone hates
The Gangs Of Souplantation
post. Help me make it a legend of hatred. Please. Number three, if Gothamist wins for Best Urban Blog, the terrorists win. They actually sent me an email detailing this. So, I'm just saying. Vote for me. It's a vote for nonterrorism. And bunnies and puppies and rainbows that never end (which are things terrorists really really hate). They told me all of that too.
VOTE HERE
Also, vote for these fine blogs/blogesses:
Art.blogging.la = World's Best Urban Arts Blog

Girlspoke
= World's Best Urban Sex Blog

Overeducated & Underemployed
= Best Los Angeles Blog