I want you to be nice until it's time not to be nice...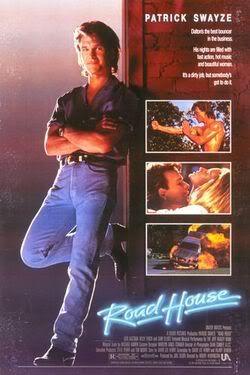 It's been
that kind of day
.
At least I remembered to watch
Road House
this afternoon before I came into work. If I ever figure out how to feng shui my apartment, that glorious piece of film is going to be playing on a loop on a secondary TV somewhere, probably near the kitchen. Because it has an eerie calming effect on me. Actually, to mix it up, I might also add
Mad Max:Beyond Thunderdome
(because, truly, everything
is
better Beyond Thunderdome).
If you're a real man and haven't seen these movies, something is terribly wrong. If you're a chick and you've seen them, something is right. Oh so right that I might love you. Totally.