The Million Little Pieces controversy has me re-evaluating every single Oprah book recommendation...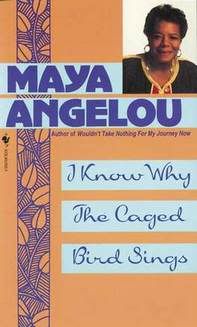 Hey. After
this mess
, you never know.
Maya Angelou may have not been 100% on why exactly the birds, in fact, sing. Or she may have only thought she saw them sing, but it was a cruel joke by one of her college friends ("That Maya, man. She's always birdwatching. Waiting. Let's trip her out with some Disney animatronic shit!!"). Or she may have really seen them sing, but they weren't actually caged, at least not in the literal sense. But, again, you never know. Call me loco, but I'd just like to see a similar convo on "Larry King Live."
Larry: "So, you never really did see them...sing?"
Maya: "Larry, Larry! The literal truth of the book is still there. The only part that is in question is the title."
Larry: "But isn't that the theme of the book? The main point, if I may?"
Maya: "Larry, Larry. Come on. It's me. Maya."
Larry: "You've never even seen a bird, have you?"
Maya: "Again. No comment."
Larry: "Spell bird."
Maya: "No comment."
Larry: "I'm going to pretend I'm a bird and I'm going to sing. Then, for the viewers around the world watching, tell me why."
Maya: "Why don't we go to some callers."
Larry: "Tweet tweet. Tweet tweet."