The greatest (internet) love story of all is dead???????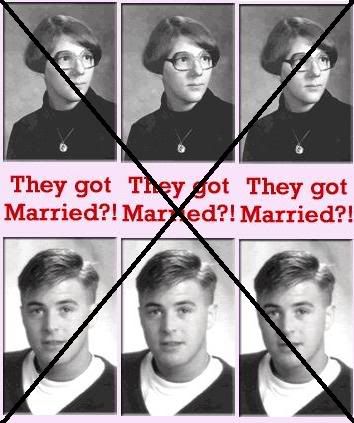 I know. I know. I wish I could say I was abducted by the ship from "Flight Of The Navigator" and that I went on some kickass adventures that involved flying over the Pacific Ocean and singing Beach Boys songs superbly off key...but I didn't. I overslept. Alarm clock was on PM instead of AM. My bad.
BUT...there is movement and a (perhaps?) conclusion in THE GREATEST INTERNET LOVE STORY OF ALL TIME: The Classmates.com couple. Or as I like to call them, Axl and Piper.
And it's a spoiler. Sadly
.